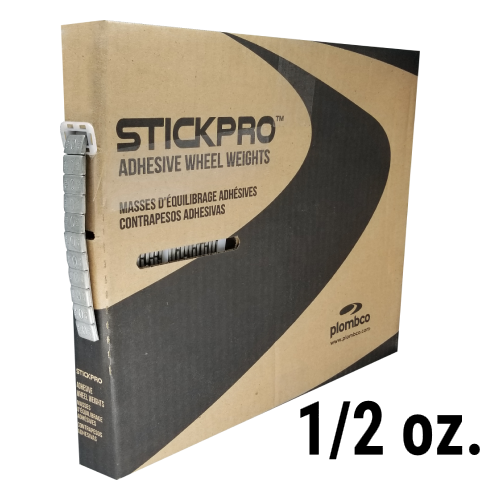 1/2 oz. CW Steel Adhesive Wheel Weights - Roll
Regular price $ 185.76 Sale
---
---
We have spent years developing a coating that is compliant with the most stringent automobile manufacturer's requirements. It protects against corrosion, resists discoloration from the sun and car-wash plus much more. In order to keep your car looking good, the color matches most wheels commonly used.
Uncoated wheel weights are a major cause of unsightly discoloration and degradation of the wheels. Plombco's coated wheel weights feature a highly resistant and durable polyester coating which completely encapsulates the weight, thus assuring the protection of the wheel surface.
We strongly recommend that these weights be used as they offer continued protection.
Cold Weather (CW)
Exceptional adherence in cold temperatures, as low as 15

°

F/-10

°

C
Widely used in coldest countries
20lb Roll
1280 Weights Per Roll
Width 3/4 in.
Length 7 1/4 in.
Height 5/32 in.