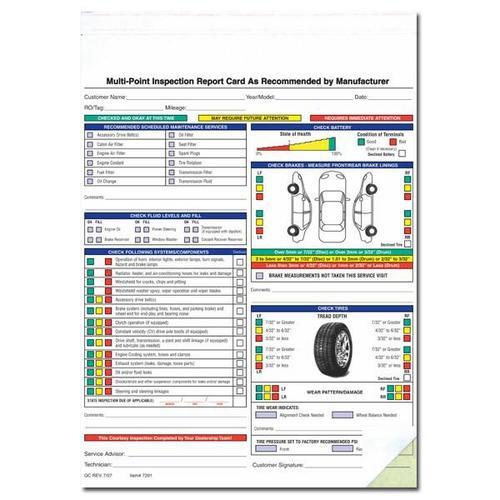 Generic Multi-Point Safety Inspection Report
Regular price $ 41.76 Sale
---
---
Earn up to 15% more business on average by presenting your service customers with these color coded safety inspection sheets. Each multi-point inspection form features a three color system to indicate whether an inspection point is okay, may require future attention, or requires prompt attention.
Inspection points include fluid levels, scheduled maintenance services, battery, brakes, systems/components, and tires.
Our generic multi-point inspection form is a popular choice for independent auto dealers and service shops.
Size: 8 1/2" x 11 5/8"
2-Part Form
Packaged 250 per pack