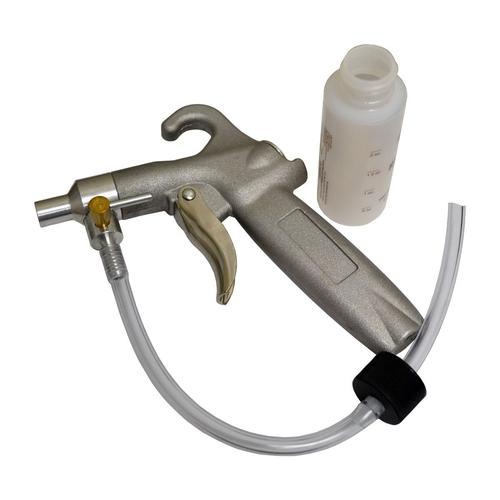 TEC289 Rid Odor Pro Application Tool
Regular price $ 137.22 Sale
---
---
The TEC289 Technician's Choice® Rid Odor Pro Application Tool is the ideal device to help strategically place the solution (TEC287 or TEC288) exactly where it needs to go in order to destroy odors where they live. The Application Tool is light and easy-to-use to get under seats and in nooks & crannies. A simple lever on the side of the tool regulates the amount of product distributed. Only a slight turn is needed to get the perfect mist.
Each application gun comes with an empty bottle to fill with water to prime gun and adjust spray to avoid wasting product.
*Please note: compressed air is needed to use this tool.